Over 42,000 Happy Watch Appraisal Customers

---

Online Watch Appraisal Overview:
No need to mail or take your watch anywhere. Simply fill out our secure form with some basic information about your watch or pocket watch and we do the rest.

Which appraisal is right for you? An insurance or replacement value appraisal provides the value at which you should insure your watch. An insurance appraisal is ALWAYS required if you want to insure your watch against theft, loss or damage. Click here to purchase a $39.99 insurance appraisal. A market value appraisal provides the current fair market value of the watch. Click here to purchase a $19.99 market value appraisal.

All watch and jewelry stores charge $125.00-$350.00 per written watch appraisal. Our pricing and expertise cannot be surpassed.

We conduct thorough market research on each watch we appraise. This includes past major auction results, recent sales of similar watches, current asking prices and our proprietary watch values database. This market research contributes to a highly accurate and current appraisal value of your watch or pocket watch.

Each appraisal is conducted by an appraiser that has decades of experience evaluating and appraising fine watches such as Rolex, Omega, Patek Philippe, Audemars Piguet, Cartier, Breitling, Vacheron Constantin, IWC and many more.

Your appraisal will be emailed to you in printable PDF format within 48 hours (Monday-Friday) of your order.

Each appraisal includes a detailed description of the watch appraised along with our opinion of the current market value or retail replacement value of the watch.

We store your confidential appraisal in our secure database forever. You can always request another copy of your appraisal or have us email the appraisal to someone of your choosing for free. This is a great way to prove the unbiased value of your watch should you ever decide to sell or need to file a claim.
---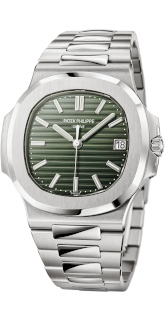 What We Offer
Elite Timepieces offers online market value appraisals and online insurance appraisals on all watches and pocket watches. We can provide you with a detailed description and current fair market value or retail replacement value of your watch. A fair market value is our opinion of what your watch would sell for on the current watch market. A replacement value or insurance appraisal is an appraisal that is used to insure your watch. Purchase an appraisal now.
Why Get an Appraisal?
The collecting of wristwatches and pocket watches has skyrocketed in the past decade. This has led to increases in values for important vintage and modern wristwatches and pocket watches. That old gold pocket watch that was passed down to you or the great vintage watch that you found at an estate sale may be worth thousands. The only way to know the true value of your timepiece is to have an experienced appraiser give you an accurate market value. An appraisal is also an important tool in determining the value of your timepiece if you plan to sell it soon. An insurance appraisal is required if you plan to insure your watch against theft, loss or damage.
What Determines a Watch's Value?
The worldwide watch market has become increasingly specialized. Collectors generally focus their collections on certain brands, mechanical complications, case styles and materials, and rare dial configurations. Complicated Swiss wristwatches from major brands and rare American or Swiss pocket watches are segments of the market that are always in high demand. Rarity is one of the most important aspects of a watch's value. A wristwatch or pocket watch with a certain rare movement caliber, complication or dial may be worth many times more than a similar looking but more common watch. Our online appraisals can answer many questions about the rarity and value of your pocket watch or wristwatch. Get your appraisal now.